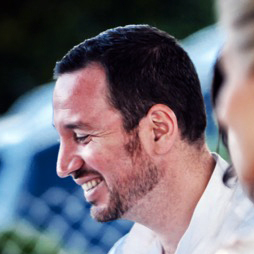 Who

am I ?

Coaching will support you to reflect on your objectives and how to achieve them. There are different ways to coach and my style is to carry your banner, to encourage you to take actions, to reach a dream, to build your confidence.
My experience
I have been working in the corporate world for several companies more than 15 years from sales to team management, from training to sales coaching & professional coaching.
Practicing as a professional coach not only requires to master techniques, but also to clearly know one's own desires, particularly the ones that motivate to become a coach.
Being a professional coach is the outcome of a professional life dedicated to people's development and well-being.
The enjoyment to support people in changing & improving reflects some of my key values; simplicity, open-mindedness, joy and happiness.
My style
As a person, my reason for being is to realize my dreams, share them in a spirit of open-mindedness and harmony.
As a coach, I have a warm and welcoming style. I support you to realize your potential, to find in yourself the energy and the motivation you need to feel better and to achieve your goals.
My motto is to empower people to take actions.
My coaching studies
I studied coaching in an ACTP certified school in Geneva and I work accordingly to the International Coaching Federation code of ethics & core competencies.